Official Hat Of Western Heritage Classic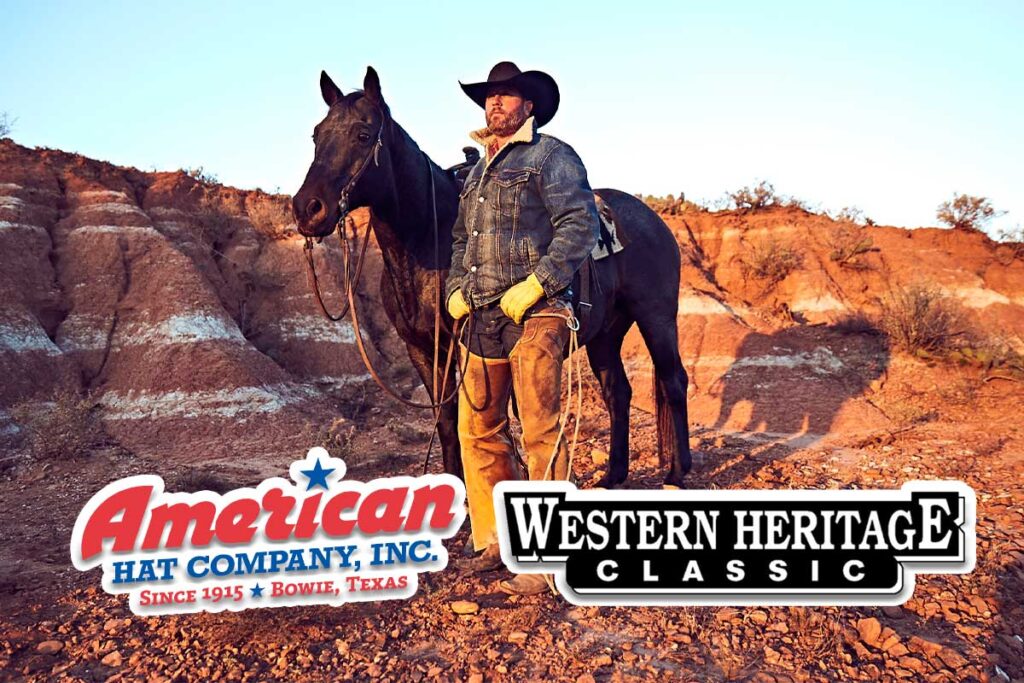 Abilene, Texas: American Hat Company is proud to announce that they are the official hat of the Western Heritage Classic in Abilene, Texas.
"American Hat Company has been aligned with the Western Heritage Classic in Abilene, Texas for the last six years and we're excited for this year's event. If you've never been before, you should definitely have it on your bucket list! This event is comprised of core cowboys and that's who American Hat Company is known for making hats for."
American hats are made in Bowie, Texas, and use many of the same processes from over 100 years ago, from each felt hat being hand finished, to the brim on every straw hat being cut and sewn by hand. By hand-making our hats, we can ensure the quality of each hat that we box and send to our customers.
The Western Heritage Classic is recognized internationally. Held on the grounds of the Taylor County Expo Center in Abilene, Texas, the three-day weekend event's showcase is the Ranch Rodeo; though it offers many activities that feature western interests as well as history. These activities include: the World's Largest Bit & Spur Show, a Chuckwagon Cookoff, Matched Horse Races, Children's Stickhorse Rodeo, Cowboy Poets & Western Artisans, Ranch Horse Clinics, Western Trade Show, a Western Gala, the Rhinestone Round-Up, a Ranch Horse Sale, the World Finals RHAA Competition, and a giant Western Parade. All of these events add to the wide range that the Western Heritage Classic offers spectators each year.