American Hat Company Partners With AQHA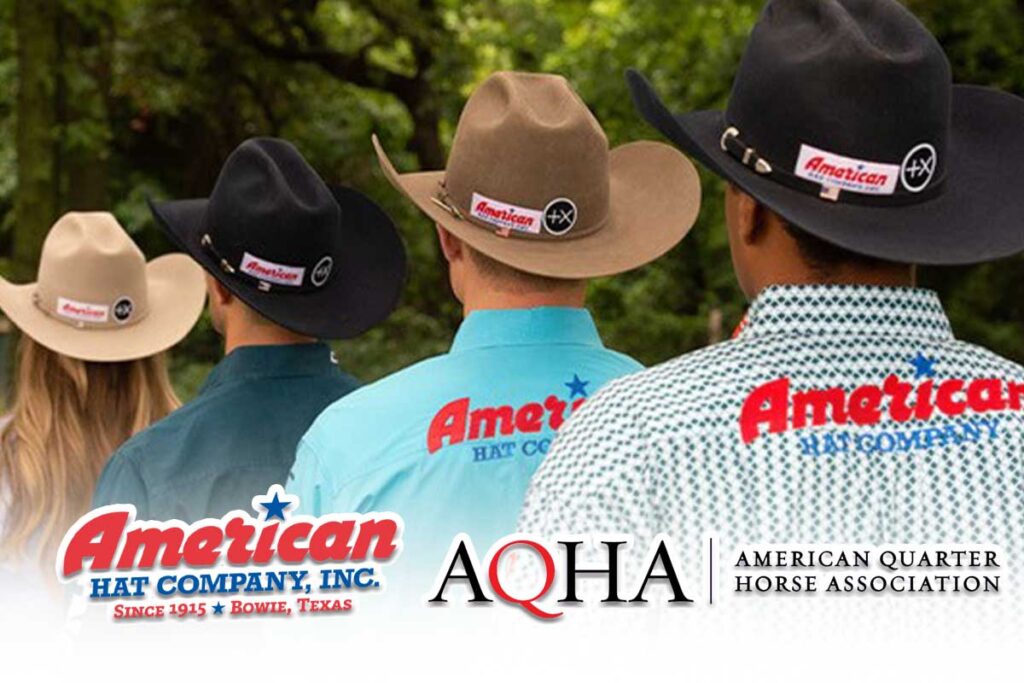 American Hat Company is proud to announce they are joining the American Quarter Horse Association's team of partners as an event sponsor.
"We are so excited about our new partnership with AQHA," said Keith Mundee, American Hat Company president. "The Association is a staple in the equine world and has a long-standing heritage and rich history in our industry that we admire and respect."
"American Hat Company stands for quality, tradition and western heritage – values that AQHA and our members believe are important," said Patty Tiberg, AQHA chief marketing and business development officer. "We are excited for American Hat Company to be an AQHA event sponsor to support events that showcase our members and their talented American Quarter Horses."
The cowboy hat is the most recognizable piece of clothing in the world and represents the traditions and values of the iconic American cowboy. For more than 100 years, American Hat Company has been committed to producing the finest quality, handmade cowboy hats in the world to outfit the American cowboy. Owned by Susan Maddox and located in Bowie, Texas, American Hat Company is dedicated to crafting a cowboy hat that can live up to the standard of style, quality and durability expected from an American-made product.