The Official Hat Of C5 Rodeo Company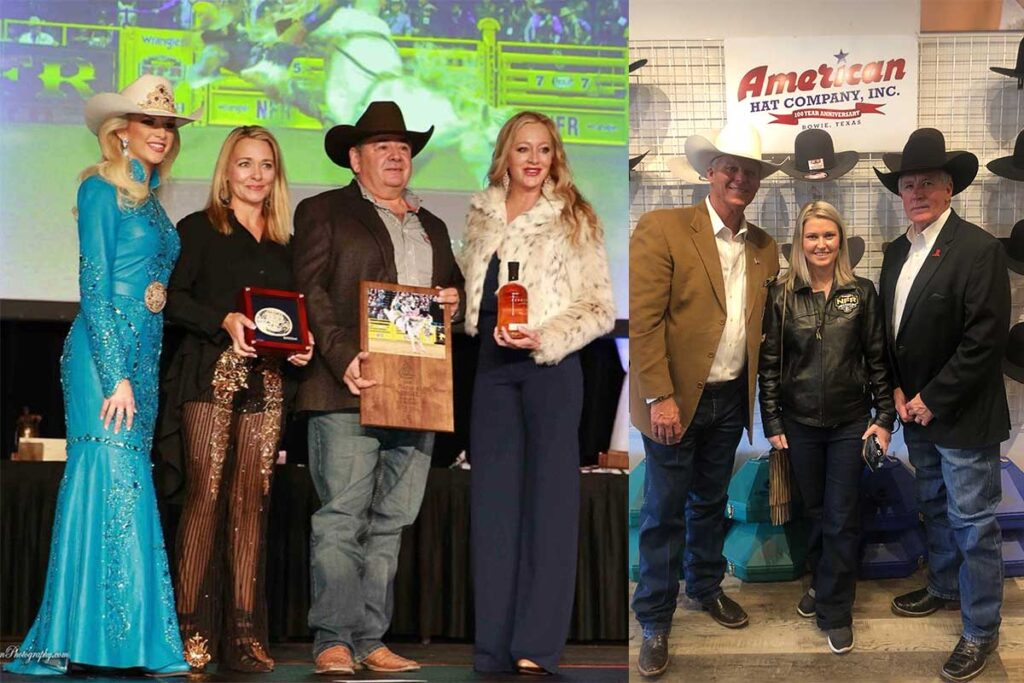 American Hat Company is proud to announce their partnership with C5 Rodeo Company. At the recommendation of another great and legendary stock contractor, Sammy Andrews, and PRCA announcer Greg Simas, a friendship was born. C5 Rodeo Co. is a younger company in the world of stock contracting and is very much up and coming and viewed as "the future" by many experts in the industry. Their roots and ties in Canada and American Hat Company's large footprint in the United States help both companies to cross borders both literally and figuratively.
American hats are made in Bowie, Texas, and use many of the same processes from over 100 years ago, from each felt hat being hand finished, to the brim on every straw hat being cut and sewn by hand. By hand-making our hats, we can ensure the quality of each hat that we box and send to our customers.
C5 Rodeo Company Inc. was founded in 2010 by Vern McDonald and has since grown to two locations in Lac La Biche, Alberta, and Helena, Montana which span just over 12,000 acres combined. With over 150 top quality mares and 20 stallions in their breeding program, C5 Rodeo Company is one of North America's largest stock providers, running over 700 head of horses and 100 bucking bulls. Providing services to events at over 30 locations world-wide, C5 Rodeo Co. understands the intricacies of world class stock services and quality production services. Having acquired a team who possess unique and invaluable experience to the rodeo world, C5 Rodeo Co. takes pride in over-all customer experience. They are recognized in the world of rodeo for their new and innovative approach to rodeo production. C5 Rodeo Co. also understands the importance of investing in the future of our sport. They are proud to be a part of various rodeo schools and weekly rodeo team practices at Lakeland College, Vermillion, Alberta and Montana State University, Bozeman, MT. Annually, they donate horses, time and trucking to help young and upcoming cowboys excel in rough stock events. C5 Rodeo Co. also supports youth as a whole through our sponsorship and commitment to the Alberta and Montana High School Rodeo Associations. C5 Rodeo Co. works to support rodeo committees with the goal of assisting in organization and bridging gaps where needed.