American Heroes: Keith Maddox, The Hat King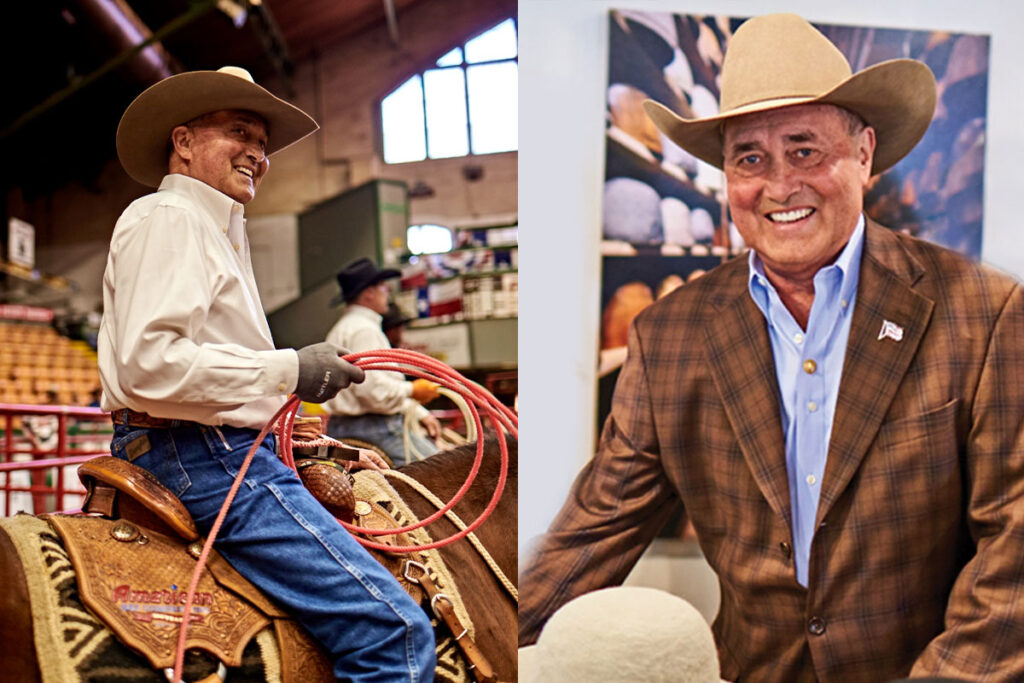 Keith Maddox is a legend in the western industry. Plain and simple. His hard work, perseverance, love for the cowboy lifestyle, focus on quality, and infectious laugh are all traits of this great and iconic American cowboy.
Keith grew up on his family's ranch and began rodeoing at a young age, much like his father. He took to the bull riding and bareback riding and was competing in professional rodeos well before the age of 18. He graduated from Eastern Oregon University in 1971 and immediately began what would be a very long and successful career in the western industry. Mr. Maddox first worked for a few different companies such as Tem-Tex Clothing and Heyer Boot Company. In 1972, Keith filled a spot that many people in the western industry yearned for: a sales representative in Wyoming for Tony Lama Boots.
Tony Lama was THE brand of boot to have in the 1970's and Keith Maddox would soon become THE salesman for the thriving company. Always ready for a challenge, it soon became very apparent to Keith that Texas was his next endeavor. He soon answered the call and moved south to service the Fort Worth and East Texas area for Tony Lama. It wasn't long and he was once again on top.
Another challenge successfully tackled, he tucked it under his belt and tried his hand with the Larry Mahan Boot Company and once again skyrocketed sales for his employer. However, it wasn't enough for the ambitious cowboy. He was itching to own his own piece of the western industry and he had just the brand in mind.
He set his sights on American Hat Company in Conroe, Texas. He met with the owners and they agreed upon a price of $10 million. Mr. Maddox left and returned again later with payment only to find that the owners had decided to give the company to their children. If you ask Keith today, he will say he was so heated that he couldn't help but try to tear the steering wheel out of his truck as he left. Not one to be discouraged for long though, he had a new plan and didn't waste any time putting it in motion.
In 1996, Keith opened The Best Hat Store in the Historic Fort Worth Stockyards. He not only sold cowboy hats, he learned how to make the best cowboy hat possible and made them right there in the Fort Worth location. Though they no longer make hats there, the Maddox family still owns the retail store over 20 years later.
Seven years after Keith opened The Best Hat Store, he caught wind that American Hat Company was going bankrupt. He wasted no time in buying the business from the bank and began reviving it to its former glory. His first act was to move the company from Conroe to Bowie, Texas.
A mere two years after Mr. Maddox bought the company, he lost $13 million worth of inventory to a grass fire in 2005. Keith put up everything he had and was prepared to lose it all on this dream he fought so hard for. He borrowed money, took out another mortgage on his house, and even used his retirement to get back to square one. He tirelessly poured his blood, sweat, and tears into something he believed in. He didn't give up, and five years later, American Hat Company was back on track.
Keith persevered when many would have thrown in the towel. When asked what he thought during those hard times, he says, "I always knew it would turn out this way, I just never knew it would take this long. But here we are now! Still making the finest cowboy hat you can get when everybody else started going the cheap route." No matter how many times you hear him say that, it will always be with that smile that only he has, a little chuckle, and a mischievous twinkle in his eye.
Keith Maddox is the patriarch of American Hat Company and the first in a new series we are calling "American Heroes." We will be bringing you the stories of people who embody everything it means to persevere and never give in.